It's a busy month here at Excelguru. Instead of a technical post we wanted to catch everyone up on our October news and events!
Live Course: Master Your Excel Data 
Ken is teaching a LIVE, hands on course in Victoria, BC on Friday, October 21 from 9:00am-4:30pm. This session is great for anyone who has to import and clean up data in Excel and will change the way you work with data forever! Ken will teach you how to use Excel Tables, Pivot Tables and Power Query. Space is limited to only 20 attendees, so don't miss out on your chance to sign up. For full details and to register for the session, visit: http://www.excelguru.ca/content.php?291-Live-Course-Master-Your-Excel-Data.
October News and Events: Power BI Meet-up
The next Vancouver Power BI User Group meet-up is happening on Thursday, October 13 from 5:30-7:00pm. Scott Stauffer, Microsoft Data Platform MVP, will be presenting on How to Operationalize Power BI. Together we'll look at some solutions that might help pass your Power BI solution over to IT to manage enterprise-wide. Dinner and soft drinks will be provided. View the full details and sign up to attend at: http://www.meetup.com/Vancouver-Power-BI-User-Group/events/234126999/.
Microsoft MVP Award Received
For the 11th straight year, Ken has received the 2016 Most Valuable Professional Award from Microsoft! The previous 10 years, Ken's award has been in the Excel category, but this year's award is in the Data Platform category. The new category reflects the work he's been doing this past year with Power Query and Power BI. Congratulations Ken, your guru status remains assured.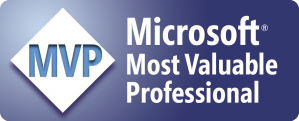 Our Team Has Grown
As we mentioned the other day, Rebekah Sax has recently joined the Excelguru team. She brings with her a wealth of experience in marketing, communications, event planning and administration. Please join us in welcoming Rebekah as she helps us make new connections and continue to grow.