Welcome to Excelguru!
Our favourite definition of the word Guru is "Remover of darkness". A guide. A teacher. It is in this spirit that the Excelguru website was created by Ken Puls (the Excel Guru): to help remove the mysteries of Excel and Power BI, help you find solutions, help you to be more proficient or accomplish certain tasks. Ken's passion lies in exploring tools to turn data into information, and teaching others how to benefit from them.
The team at Excelguru is dedicated to helping you get the most from your data by leveraging tools you already own through On-site and Online Training, Consulting and Mentoring Services, Technology Blog, and a free Online Help Forum and Knowledge Base. We specialize in:
- Excel
- VBA
- Charting and Dashboarding
- Power Pivot
- PivotTables
- Power Query
- Power BI
---
UPCOMING COURSE - SOLD OUT
February 26-28, 2017 in Vancouver, BC, Canada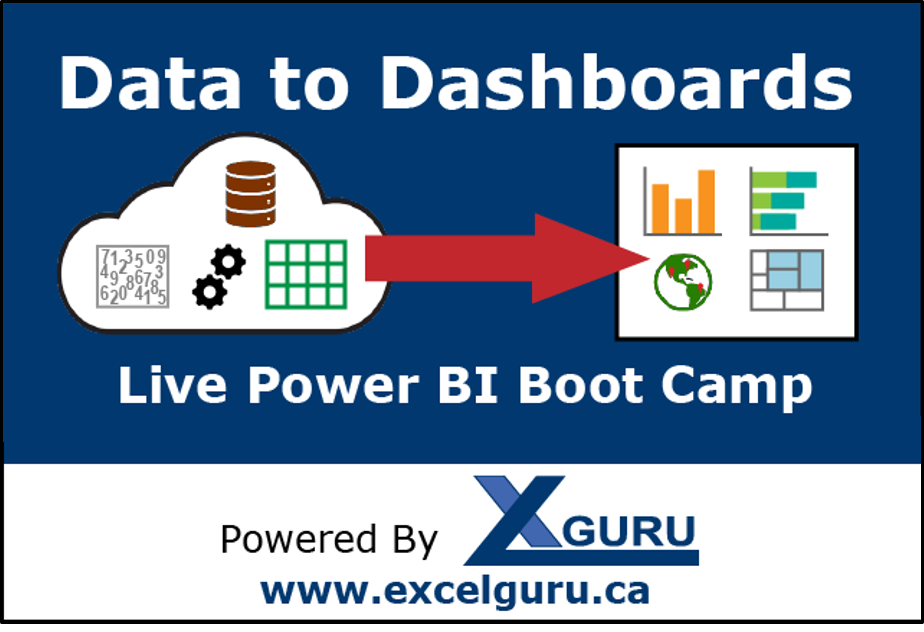 Spots have sold out for our upcoming Power BI Boot Camp! Sign up for our newsletter to be notified when new workshop dates are confirmed, as well as other courses and events.
---
EXCELGURU NEWSLETTER
Keep up-to-date with Excelguru by signing up to receive our monthly(ish) Excelguru email newsletter. It features the latest updates for Excel and Power BI, upcoming training sessions, new products and other information.
As a "thank you" for subscribing, we are excited to share our FREE eBook series, 'DIY BI' Tips, Tricks & Techniques. Don't miss out - sign up today!