Industry Leading Training
Excelguru is dedicated to unlocking your team's potential by providing live hands-on workshops, online video courses, presentations, keynotes, and other training opportunities.
We specialize in resources for and training in business intelligence using Microsoft Excel, Power Pivot, Power BI, Power Query, and DAX for data modeling, data analysis, reporting and dashboarding, and more.
We offer a variety of both on-demand and coached training delivered by world-class experts through our Skillwave Training learning platform. We'll show you how to get the most from Excel, Power Query, Power BI, Dimensional Modeling, DAX, Power Pivot, Data Visualization, and more. Registration includes access to the exclusive Skillwave Discussions Forum for posting your questions and helping others in our community of users.
Looking for private, hands-on training for your team or a group of colleagues in Excel, Power Query, Power Pivot, Power BI, Dimensional Modeling, Charting and Dashboarding, or something more? Our private online courses are delivered in a hybrid format consisting of pre-recorded video training and live online Q&A with our trainers for direct help with your questions. If your team prefers learning in person, live on-site training is also available.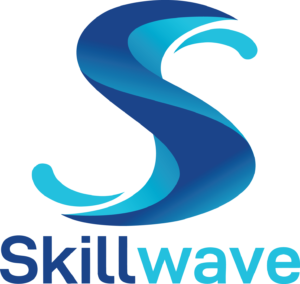 Skillwave Training is a joint project of Ken Puls and Matt Allington, founded in 2020. The team of expert trainers at Skillwave is committed to using our extensive experience in the field to create and deliver the best training content for new and seasoned users of Microsoft BI products, including Excel and Power BI.
The biggest issue facing corporate efficiency today is not the inability to afford powerful systems, but rather the lack of recognition of what you already have and how to leverage it.
The tools within Microsoft Office are extremely powerful, and already exist on your systems. But do your staff know how to use them effectively?
As business professionals, we understand that the value of a training session is in making sure the participants learn skills that they can use in their daily jobs.
Our goal with every course is to ensure that all of our students learn skills that can be applied in the real world. To maximize learning, we prefer to lead hands-on courses where each person can follow along with the examples files provided (each of which is built from real life scenarios that our team has experienced).
What type of training do you need?
Learn from a World-class Expert
At Excelguru, we have a passion for teaching people how to build business intelligence, specifically focusing on Excel and Power BI. Your software should work for you, and that's our focus!
Excel
Formulas and functions, structuring tables, conditional formatting, data visualization, PivotTables, VBA, and more
Power Query
Gather, clean, and reshape your data with ease, and automate your data preparation
Power BI
Create and share interactive reports and dashboards that turn your data into actionable information
Dimensional Modeling
Build solid and scalable data models, the core of every business intelligence solution
DAX
Extract even more insights from your data by writing DAX (Data Analysis eXpressions) measures
Coached Training
We teach you how identify the right tools for the right jobs, and how to use them together to get the most from your data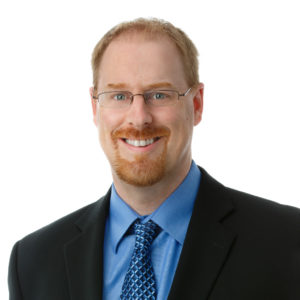 All our training is developed by, Ken Puls, FCPA, FCMA, a world-renowned business intelligence expert, author, blogger, and Microsoft MVP. Ken has over 20 years of business experience, and this experience combined with his technical knowledge ensure that our courses contain real-world content that you can apply to your own work right away.
Interested in booking a training session for your team or group of colleagues? Click below and tell us more about how we can help.
What do our clients think?
The Self Service BI Boot Camp is fantastic! It's like the "swiss army knife" course for any Self Service BI professional... I would highly recommend this to anyone interested in learning or recapping on previous things they've learned.
I loved the patient and thorough way things were explained and shown by example, and the quick responses to questions asked. Thank you for creating courses to share your knowledge with others.
Ken has a wonderful teaching style. He's very knowledgeable and clearly has a passion for Power Query and DAX. He dives into details yet walks through each step with very well laid out lessons and before and after files so I never felt lost.
I am a Microsoft Certified Excel Expert, and this Power Query stuff is really a game changer. LOVE THE RECIPE CARDS!!
I am a daily Excel user for over 10 years. This course completely transformed the way I use the software. It has improved my efficiency, enabled me to solve problems that I didn't know was possible, and opened doors for my career. Overall, I highly recommend this course. Thank you Ken Puls!
Ken delivers the material in a very casual (yet concise - no fluff), conversational tone that makes it so easy to digest. Ken has ditched the static theory approach and explains the concepts to more reflect how we approach problem solving in the real world. And the visuals to support the explanations are just fantastic, which my brain loves.
I really did like all the learning. There is so much that I don't know. Taking me through step by step was great, and doing it while seeing it be done was the best.
For more information on booking a training session for your team, please fill out the form to tell us about your group and what type of training you are looking for.