Hey folks,
Just a quick note here to let you know that the blog is closed this week. (We're taking a well deserved break to enjoy some family time, and hope you get the chance to do the same.) But don't worry, we'll be back in January with more posts!
I also wanted to throw out a quick thank you to all of you who have been faithfully reading the blog on a weekly basis. Your support means a great deal, especially since I took the plunge to go full time with Excelguru back in May. It's been a great year in that regard, as it's given me the opportunity to build many things, including M is for Data Monkey. Much of the material for this book was inspired by blog comments and email, and I feel fortunate to have been able to translate those into a book that is being so well received.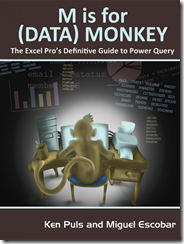 We wish you the very best of the holiday season, whichever you celebrate, wherever in the world you are. See you in 2016!