The timing for the release of the October Power Query update couldn't really have been much better for me, especially since it's got a cool new feature in that you can now name columns during a merge.  Why is this timing so cool?
The reason is that I'm at the MVP Summit in Redmond this week, an event where the MVP's and Microsoft product teams get together to discuss the things that are/aren't working in the products, and discuss potential new features.  The tie in here is that I already blogged about the new method for Merging Columns With Power Query that came into effect with the August update and, in that blog post, I said:
I do wish this interface had a way to name the column in advance (like exists when you create a custom column.)  Hopefully the PQ team will retrofit us with that ability at some point in the future.
The October Power Query update (released Oct 27, 2014), includes the ability to name columns during a merge, rather than making you do this in two steps.  How cool is that?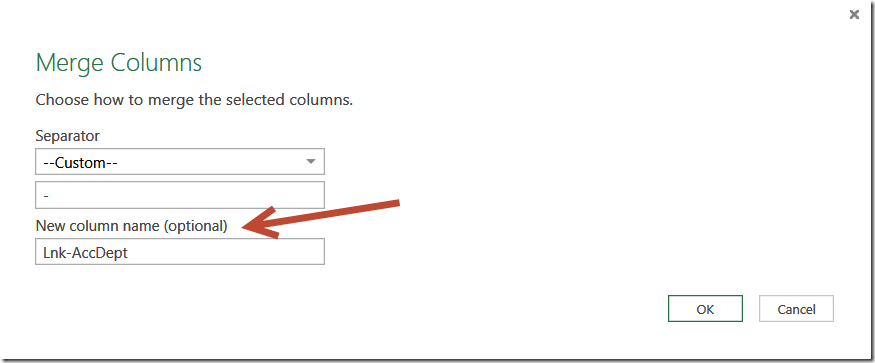 While I'm under no illusions that this change was made based on my feedback alone, I do know that the Power Query team reads my blog, so it played a part.  This is one of the big reasons I go to the summit every year, to share ideas that make the product more intuitive/usable, so it's cool to see one of those changes make it into the product a few days before I arrive.
By the time this post is published on Wednesday morning, we'll already be into our final day of the 2014 Summit.  I'm going in pretty jazzed though, as I know that the product teams are listening and reacting to our feedback.  🙂