Power BI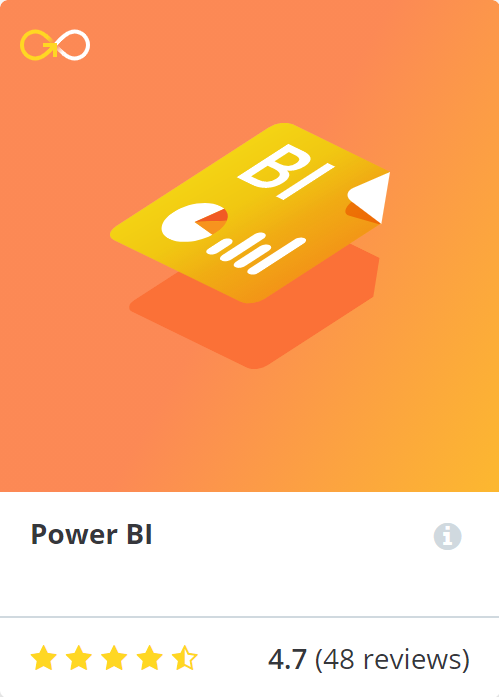 COURSE DESCRIPTION
Make your data come to life with beautiful, interactive reports in Power BI. Ken Puls has worked with a company called GoSkills to help design and build an introductory course which is offered in an online format.
In this online course, you will learn how to use Power BI's analytics tools to transform dull data into dazzling dashboards, reports and visualizations to understand key business insights at a glance.
Designed for beginners, no prior experience is required to start analyzing and visualizing data with Power BI. You will learn step by step how to use your data to build reports in Power BI Desktop, and publish them to the cloud service where you can create and share your personalized dashboards. By the end of the course, you will be equipped with the business intelligence skills to get the meaningful answers you need to make informed decisions for your business.
Your skills can be used across many industries, including Marketing to monitor the effectiveness of campaigns, Finance to oversee financial performance, and Sales to manage quotas against forecasts.
Highlights:
39 practical tutorials.
Understand the difference between dashboards and reports.
Add data from Excel, a text file or CSV to create reports in Power BI Desktop.
Publish and update your data in the Power BI cloud service.
Learn how to share a Power BI dashboard to collaborate with others.
Understand key concepts for relating data in order to link tables together properly.
Create a calendar table that dynamically updates with your data.
Learn how to use Data Analysis Expressions (DAX) to perform calculations.
Create a range of stunning visuals to display your data, including charts, maps, tree views, and tables.
Design custom visuals with the Chiclet Slicer.
REGISTRATION
For full course details and to register, visit the GoSkills website.
Even better, there's even a discount available if you're ready to sign up. Just enter the code XLGURU at checkout and you end up getting the course at 15% off the regular price.