DIY BI eBook Series:
Tips, Tricks and Techniques for Building Your Own BI Solutions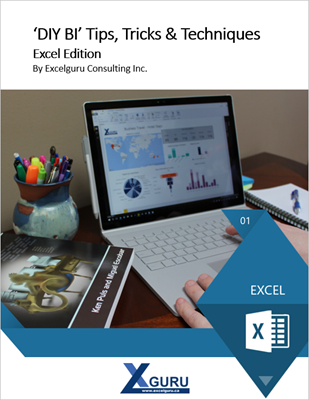 This free eBook series is available to our Excelguru email newsletter subscribers. Each book contains five of our favourite tips, tricks, and techniques, with one book each for Excel, Power Query, Power Pivot, and Power BI. The tips and tricks shared in these books have been developed over years of research and real-world experience.
The monthly Excelguru newsletter features the latest updates for Excel and Power BI, upcoming training sessions, new products, and other information.
If you're not already a subscriber, get your free copies of the eBooks by signing up below: