ON-DEMAND: Microsoft Excel - Basic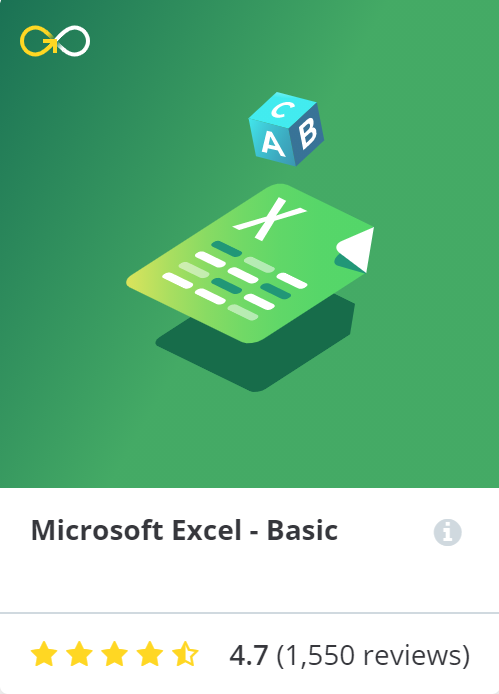 COURSE DESCRIPTION
New to Excel or need a refresher? Ken Puls has worked with a company called GoSkills to design and build a targeted Excel course which is offered in an online format.
This online course is designed to give you a solid foundation in the basics of Excel.
Supports Excel for Windows 2010, 2013, 2016, 2019, Microsoft 365. Also available: Excel Basic for Mac.
In 25 engaging lessons you will learn how to use math, statistical, logic and text functions, organize data by sorting and filtering, effectively present your data in several chart formats and more.
Whether you use Excel for work or study, these tutorials will start you on your journey to becoming an Excel Ninja!
The course is Excel 2010, 2013, 2016, 2019 and Microsoft 365 compliant (previously known as Office 365). Videos are recorded in Microsoft Excel 2019, 2016 and 2013 for PC, and where the user interface is significantly different, Excel 2010 videos are provided too.
If you've used Excel before, try the Advanced course. And if you'd like to know everything - from beginner to advanced lessons, then the complete course is for you!
REGISTRATION
For full course details and to register, visit the GoSkills website.
Even better, there's even a discount available if you're ready to sign up. Just enter the code XLGURU at checkout and you end up getting the course at 15% off the regular price.