ON-DEMAND: Microsoft Excel - PivotTables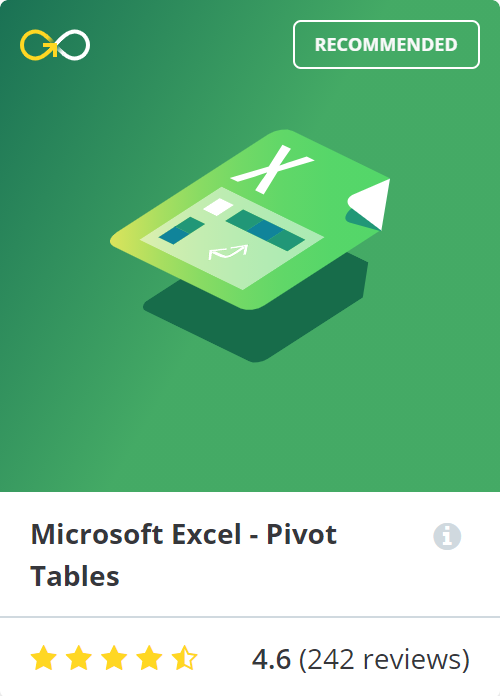 COURSE DESCRIPTION
New to Pivot Tables or want to get more out of them? Ken Puls worked with a company called GoSkills to design and build this online course to give you a solid understanding of Pivot Tables, taking you from novice to ninja!
Pivot Tables are a powerful tool within Excel that can be used to analyze, sort, filter and present data in an understandable way.
In 38 engaging lessons you will learn best practices for preparing source data, using database data, how to preserve formats and create custom styles, sorting and filtering techniques, and much more.
Whether you use Excel for work or study, these tutorials will start you on your journey to becoming a Pivot Tables Ninja!
The course is Excel 2016, 2019 and Microsoft 365 compliant (previously known as Office 365), so you can choose the version that works best for you.
If you'd like to learn more about Excel try our Basic, Advanced or Basic and Advanced Excel courses.
REGISTRATION
For full course details and to register, visit the GoSkills website.
Even better, there's even a discount available to you if you're ready to sign up. Just enter the code XLGURU at checkout and you end up getting the course at 15% off the regular price.