Another day, another 6AM rising for breakfast.  This time it was at the Washington State Trade and Convention Centre, and the breakfast was pretty good.  A full buffet that actually had fruit at it.  The only complaint I have, cause I'm an MVP and have to be critical of something, is that I couldn't find any plain black tea in the morning.  They had all kinds of fruity versions, but I just wanted plain black tea.  No such luck.
After breakfast, we had a couple of keynote speeches.  So in we funneled to the big room, where the Canadians were all corralled into our seating area so that we could make our usual ruckus.  We're so NOT Canadian down there, being quite obnoxious.  It's kind of fun.  😉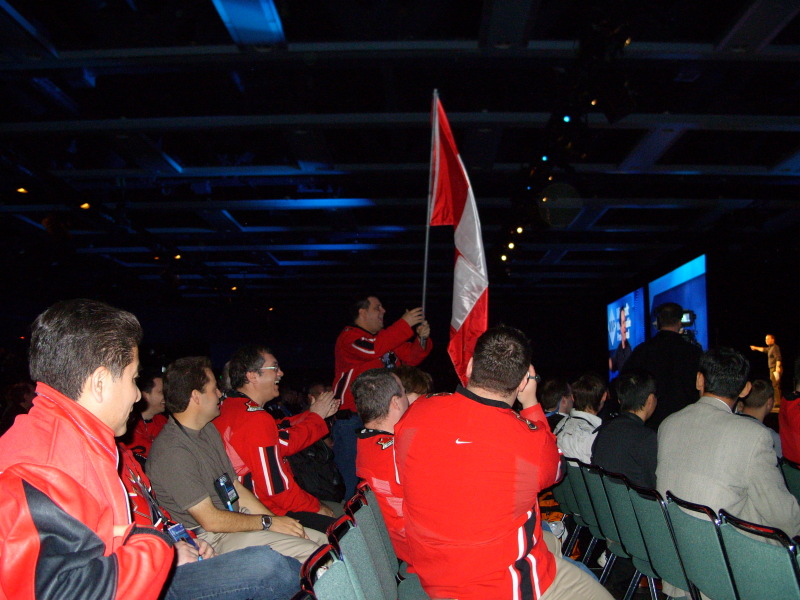 So we had keynotes by Ray Ozzie, the chief software architect, (he is taking over for Bill Gates,) and Steve Ballmer.  While Ray Ozzie is a tech guy, Ballmer surprised me.  He's quite engaging, and full of energy.  What impressed me most is that during a long Q&A session, which was open to questions from the floor, Ballmer was taking notes at every question.  Each time the camera panned off the asker and back to him, there he was, noting every point to respond to.  A great job really.
One of my Canadian colleagues asked if he'd wear his jersey, and Ballmer was happy to play game with him: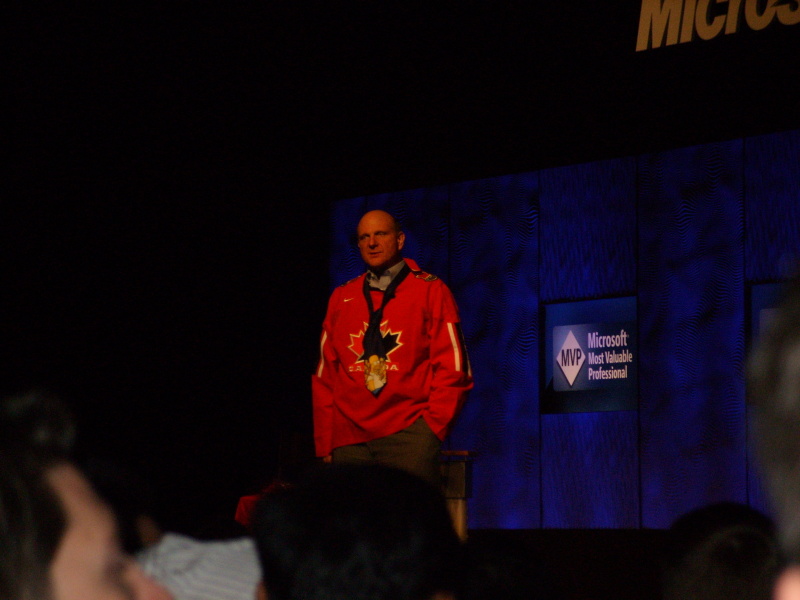 After the keynotes was a closing lunch, followed by a couple of optional sessions.  And then.. off to dinner.
The Excel folks that remained crashed the UK MVP dinner at Etta's Fish Place.  I think that there was a many of us as there were of them.  And then, because it was too late to hit Rock Bottom, we closed down the lobby bar at the Westin for the 5th night in a row.