Have you ever loaded a Power Query to a worksheet and then changed the name to match the query? It's a shame that there is no option to name worksheets after queries, as this would be handy.
Well, after seeing this request come up in the forums last week, we thought that this would be a great feature to add to the DestinationSleuth in Monkey Tools.  So as of build 1.0.7433.38066... it's done!
How to Name Worksheets After Queries
We wish that we could add this as an option in the Close & Load dialog, but sadly that's not possible.  So we did the next best thing...  Once you've loaded your queries, you simply need to open our DestinationSleuth and:
Select the queries you're after
Click the Rename Sheets button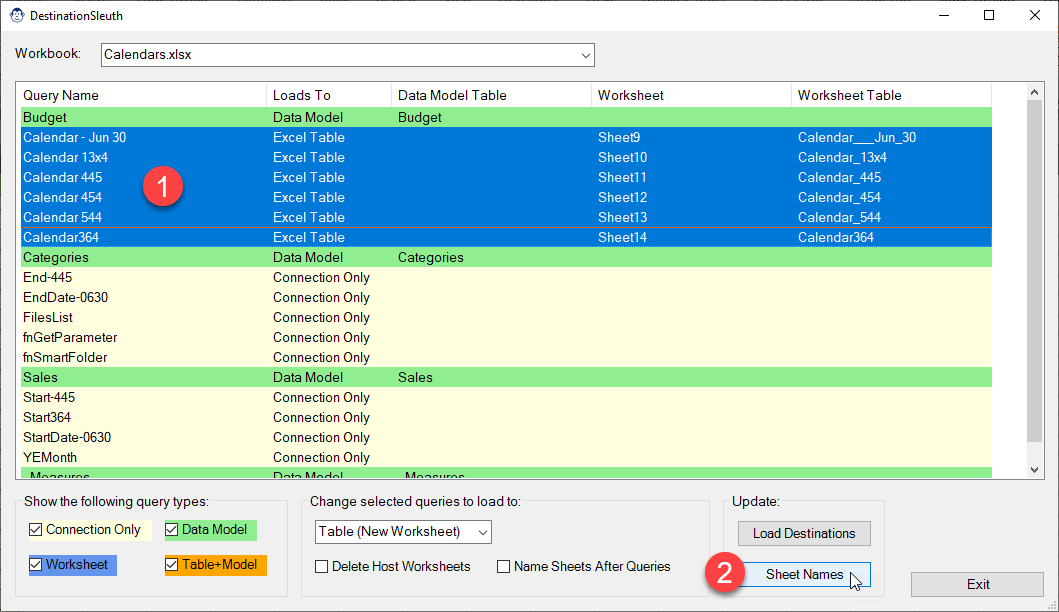 At that point, we'll quickly loop through the host worksheets and rename them to match the query landed to that sheet.
Name Worksheets After Queries While Changing Load Destinations
You might also notice a new checkbox called "Name Sheets After Queries".  This checkbox allows you to name worksheets after queries while changing a load destination to create a new table.  It's also super easy to use:
Select the query (or queries) you wish to change
Choose to change the load destination to a Table
Check the Name Sheets After Queries checkbox
Click the Update Load Destinations button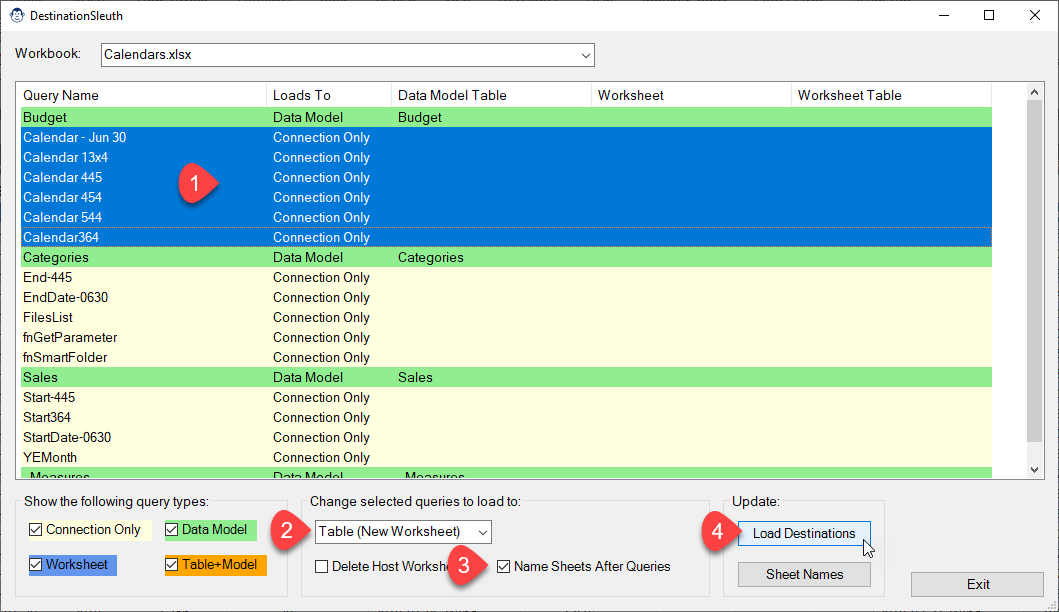 We'll change the Load Destinations, creating the worksheets AND naming them to match the query in one step.
This is also a "Forever Free" Feature
As mentioned in my last post, while the DestinationSleuth's colour highlighting is only available in the trial and pro versions of Monkey Tools, the ability to Change Multiple Load Destinations at Once is a "forever free" feature.  And so is the ability to rename worksheets after queries!  All you need is Monkey Tools version 1.0.7433.38066 or higher, and you'll have that ability at your disposal.
If you haven't already, head over to the Monkey Tools product page to download a copy
If you already have Monkey Tools installed, it will automatically update within a couple of weeks, or you can request the update now by going to Monkey Tools -> Options -> Check For Update Now…