I came across this a while ago in a weather app on my iPhone, and thought it was interesting. Then there was a conversation on Twitter in which I brought it up as well.
I'm not a huge fan of pie charts at all. But for some reason I kind of liked the concept behind this one. I know that we have less than 12 hours of daylight here in winter, but it was kind of interesting to see it visualized. To be honest, I think it's probably the only time I've looked at a pie chart and thought "Wow. That actually tells a story of some kind!"
I've reproduced it here, just for fun: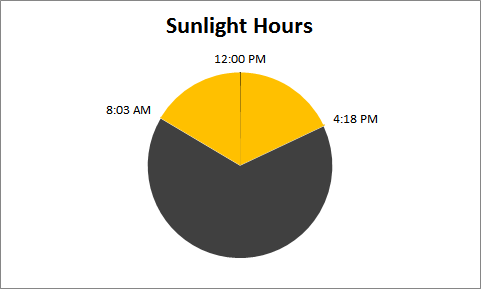 It's based on the actual sunrise/sunset times for today (December 14, 2010) in Nanaimo.