Hi everyone,
We've got a bit of a break before dinner tonight, so I thought I'd give a bit of an update. Sorry that all the pictures are linked, but they're huge, and wouldn't scale to thumbnails. As of March 17, I scaled down all the pics and put them in the post. Sorry if you're on dialup, and I hope the download isn't too bad. 🙂
My wife and I came down to Seattle by Greyhound yesterday, which was an interesting trip. We got delayed coming through customs because one of the passengers failed to declare himself as an US citizen. He told us later that he had dual citizenship (US/Canada), but had nothing to prove his US, so he decided to travel under Canadian only. I wasn't in line right behind him, but the guards gave it to him pretty good. Overall, it delayed us by about 20 minutes.
Then we got to Mt Vernon, (I think,) where the bus driver announced... "We will be here long enough for people to get off the bus, and for people to get on the bus. That means that we will be here long enough for people to get off the bus, and for people to get on the bus." We all kind of laughed, but some crazy woman got off the bus and went in to get a coffee. When the friend told the driver, he said "too bad", and started to drive away. He actually did stop, but it was rather amusing to see the look of panic on her face as she came screaming out of the coffee bar, waving frantically with a coffee in one hand. Needless to say, no one tried to get a coffee at the next three stops.
The wind was just howling on the drive down, and the bus just about got blown off the road several times. In the end, though, we got down to Seattle and managed to walk the three blocks to the hotel between rain showers. We checked in to a nice hotel room, with the view of the Space Needle.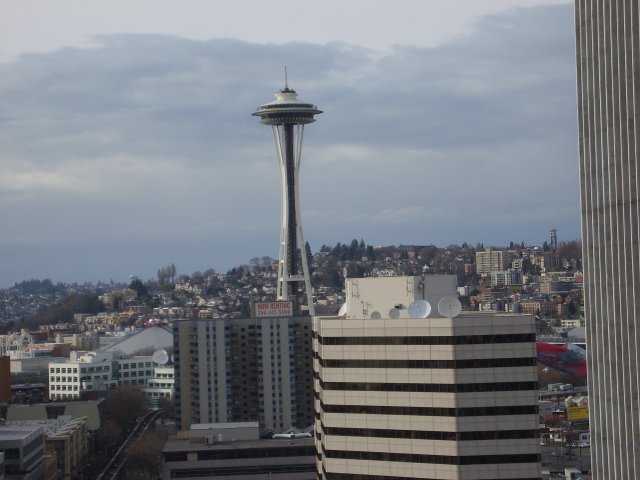 So upon checking in, we headed downstairs and met up with the Excel group. That was pretty cool to be able to finally meet these guys face to face. The people that were there last night included (in no particular order):
Zack Barresse
Bob Phillips
Colo
Andrew Engwirda
John Walkenbach
Jon Peltier
Dick Kuslieka
Shane Devenshire
Tushar Mehta
Stephen Bullen
Nick Hodge
After chatting with the guys in the lobby, Zack, Colo, Bob, Andrew and myself headed out for dinner. In the picture below, we are, from left to right: Me, Colo, Zack, Andrew and Bob. (My wife took the photo for us.)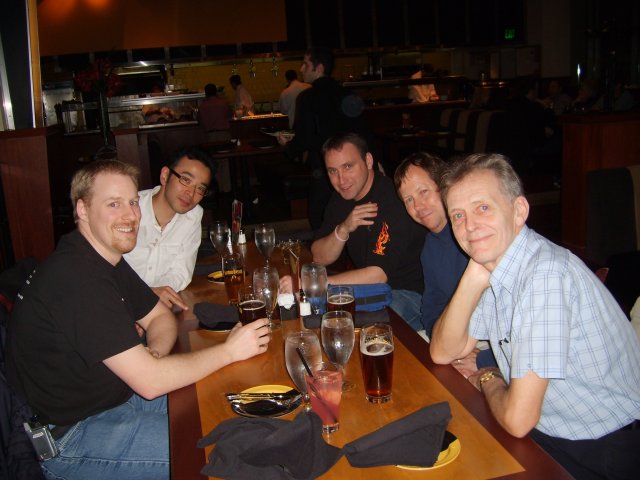 After dinner, we headed down to the pub to rendezvous with the rest of the team. Left to right below are Bob Phillips, Nick Hodge, John Walkenbach, Jon Peltier and Tushar Mehta. (And that would be Stephen Bullen's arm holding a beer to the left of the picture.)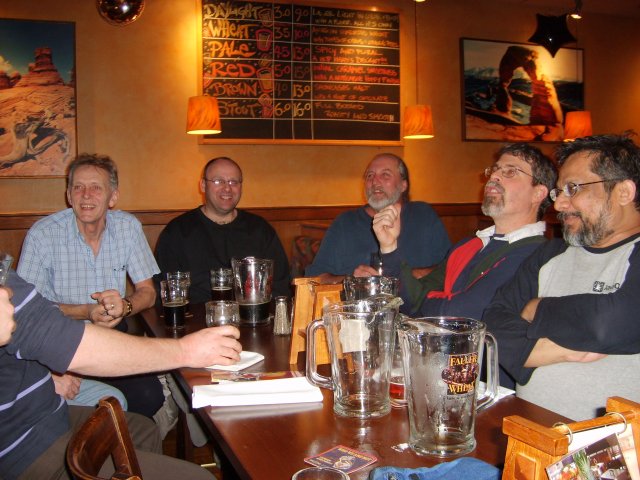 This morning, I had a couple of meetings, and then headed off to Registration for the Summit. As kind of a cool bonus, Anne Troy was flown in, (not an MS MVP though, but for another business venture,) so we got to meet her face to face as well. So here's some shots:
Anne with Zack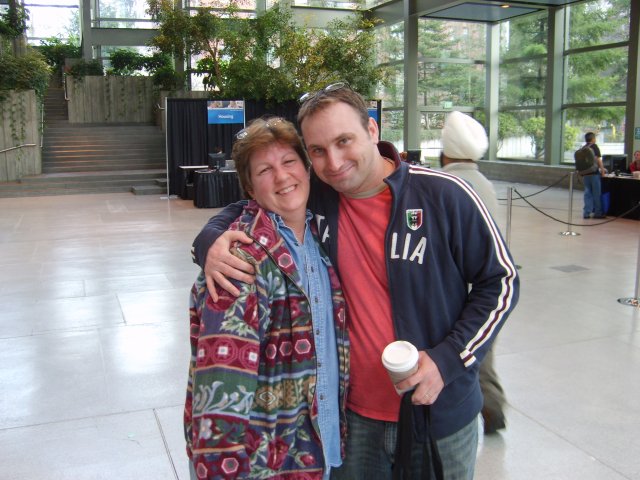 Anne with Me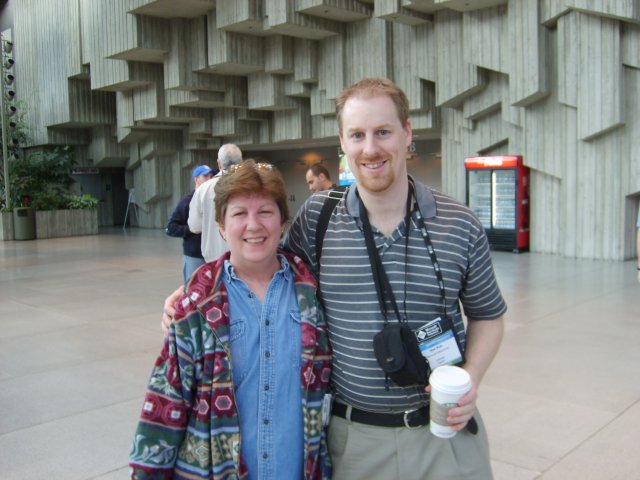 Myself and Zack (who is trying to look 4 inches taller) 🙂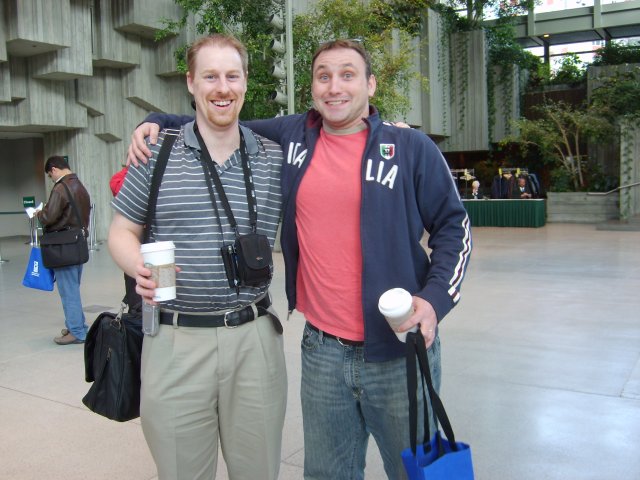 And now I'm off to the MVP regional dinner. 🙂